Intuitive lifestyle design
Transformational Gudiance and Intuitive Mentorship
Welcome, Fellow Visionaries, Trailblazers, and Highly Sensitive Superwomen,
My name is Sandra Bershad, and I am a high-level intuitive mentor and transformational coach on a mission to dispel the illusion of mediocrity and unworthiness and empower individuals in awakening and embodying their brilliance.
I help brilliant women become aware of beliefs and habits that are perpetuating overwhelm, stress, and burn-out in their daily lives. I support them in cultivating resources to transform the overwhelm in their system, so they can confidently care for themselves, and productively move towards doing what they love most.
I designed the Intuitive Lifestyle Design Program to give women the tools to blast through their perceived limitations and fears and alchemize their wounds into their greatest gifts.
This 12-Week, in-depth mentorship program, was created for the purpose of empowering brilliant women in getting to the bottom of what's holding them back, redefining their mindset of what they believe is possible, and designing a life that is on their terms.
The women I work with learn to cultivate unwavering trust and confidence in their gifts, inhabit the majesty of their authentic selves, and release old stories of shame, criticism, and fear preventing them from fully aligning with the life of love, passion, freedom, and pleasure they truly deserve. They learn to live at the edge of their comfort zone, take bigger risks, and align with the decisions and choices that unlock greater self-love, trust, confidence, abundance, and freedom.
As a fellow visionary and trailblazer, I know how challenging and lonely it can feel to travel the path less traveled. I also know what it's like to personally sacrifice what feels comfortable and safe to authentically align with the highest vision for your life.
I'm committed to helping other women not waste another moment feeling unworthy and undeserving of the deeply fulfilling, abundant, and joyful life they are meant to have.
I am so grateful that you've found yourself here. And, I am so excited to invite you on a transformational journey that can widen your perception of what's possible and give you the support, tools, and mindset to create the life you've always dreamed was meant for you.
"Working with Sandra was one of the best things that I did with my time last year. It was Sandra's ability to help me tune into my own natural tendencies toward self-nurturing, creativity, and ambitiousness that helped me to get out of my own way and feel more aligned with my sense of self. Since working with Sandra, I have completed several significant professional projects and feel renewed passion and connection in my marriage and relationships. I cannot recommend working with Sandra highly enough, she is a phenomenal and genuine woman."
-Sarah, PhD Candidate in Clinical Psychology
---
---
Apply Here for an Intuitive Breakthrough Session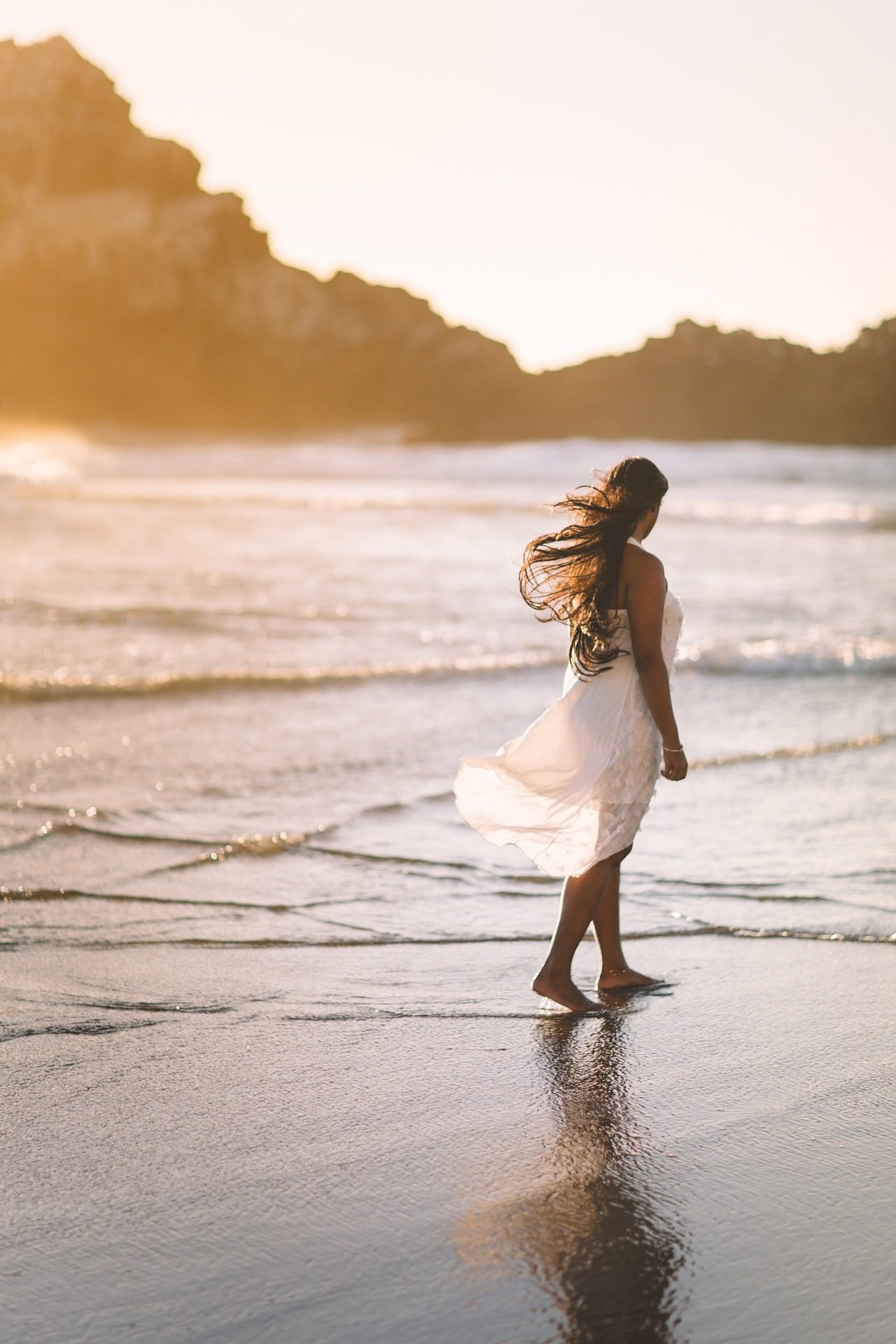 Intuitive Lifestyle Design is for the woman who is ready to:
Cultivate greater self-love and acceptance
Deeply trust herself.
Clarifying her higher values.
Create fiercely compassionate boundaries that honor her deepest truth.
Learn to honor and celebrate the intrinsic wisdom of her body.
Let go of or transform relationships that are no longer serving her growth and wholeness.
Harness her intuition and creative genius.
Radically care for herself so she can engage life from a greater space of self-connection and empowerment.
Live from a greater space of pleasure and nourishment.
Work with her fear and develop a healthy relationship with her inner critic.
Get to know what's holding her back from playing big and taking the leaps that will support her in realizing her goals and dreams.
Pursue deeply fulfilling and meaningful work.
Access greater abundance and freedom by committing to doing what she most loves.
Be supported in developing a crystal clear plan to actualize the highest vision for her life and create the lifestyle she has always wished was possible.
"The freedom you truly deserve becomes available when you surrender unequivocally to trusting your whole self and the whispers of your soul's calling."
---
---
Introducing the Intuitive Lifestyle Design Program
"Where brilliant women alchemize their wounds into their greatest gifts."
---
---
---
---
As women, we are incredibly sensitive, emotionally intelligent, and experts at navigating the emotional landscape and ocean of the unconscious. As highly sensitive, intuitive, and deeply feeling beings, we may become masters at not only holding our own pain and wounding, but the pain of our families, friends, and partners. We may feel like it is our responsibility to shoulder the trials of life alone. We may even believe that we aren't mean to have the support, nourishment or love we deeply desire.
As women, it is our birth-rite to feel safe to express our passion, power, strength, ferocity, darkness, wildness, sensitivity, and sensuality. We have lived in a society that has perpetuated the belief that it is our duty to sacrifice our needs and dreams for others. Women are at the forefront of a new era. Today's women are not only wives, mothers, and caregivers, but leaders at the cutting edge of business, technology, politics, medicine, psychology, and scientific development.  There is no time to play small and hide anymore.
"Sandie helped me rediscover my own capacity for healing and taught me to use the tools that I have been given to cultivate my awakening. Reminding me that this life is my experience and I have the power to create and shape it as I see fit. She helped me overcome judgements and conditions placed on me by society and self, creating the space for my true essence to blossom. She helped facilitate my transition into a more authentic version of self; Lighter, freer, passionate, powerful, whole. I now have a new house, new job, and a rejuvenated perspective, all which is incredibly nourishing. Thanks to her, I am confident in myself, my path and my purpose."
– K.L., Integrative Healer & Mother of 2
What's Included
4 months, 12 sessions
Mentoring sessions provide a supportive powerful container to excavate and shift beliefs, habits and patterns that are getting in the way of you actualizing your purpose. Come away with greater clarity, focus, self-connection, inspiration, and the confidence to know exactly how to care for yourself and what you need to do to continue meeting your goals.
Weekly customized Inner-Work
Carefully crafted practices and exercises that help you to maintain your focus, engagement, and self-care throughout the week. This customized inner-work will help you continue to integrate and build upon previous sessions work, and support your continued healing and development. Expect specific actions steps, accountability to help keep you on track, and deadlines to help you confidently meet your goals.
Email support
Receive interim support when we aren't in session throughout the duration of the program. Connect with me if you need a bit more guidance or insight in a certain area. If you are working on something that you would like feedback on, send it to me and I will respond within 24 hours.
Recorded meditations
Get access to these transformative recorded meditations with specific practices and guidance to help you stay connected to yourself, energetically clear, grounded, and consistently tapped into divine source.
Grounding techniques
Learn how to use your body as a vehicle to stay in connection and present with your moment-to-moment experience. Decrease your overall stress, increase your tolerance to deal with stressful and overwhelming situations, feel more focused, and at peace. Learn how to listen to your body's intrinsic wisdom.
Self-care tool box
A customized tool-box so you know to best care for your unique body, mind, and spirit on a daily basis. Have access to a consistent self-care practice so you can wake up everyday knowing the exact practices that make you feel most in balance, nourished, and radiant.
In your self-care tool-box, you will receive meditations, journaling exercises, self-love practices, affirmation work, and a daily self-care practice.
Energetic clearing practices
Powerful practices to support you in maintaining a clear energetic field, maintain healthy energetic boundaries, release energy that isn't serving you, and anchor into source and your divine potential. Wake-up feeling calm, connected to yourself, grounded, and deeply in touch with your truth.
Matrix Re-alignment
Unhook from outdated energetic constructs and attachments so you can transform your relationship with old ways of being that aren't serving you anymore. Access greater freedom, feel more powerful, connect to the deeper and brilliant you beyond the baggage and conditioning from your past, and come into greater alignment with your highest self.
Embodiment/sexuality/feminine power practices
Unlock your feminine wisdom, so you can connect with the center of your feminine power, access deeper creativity, pleasure, self-love, inspiration, and turn-on. Learn how to stay grounded and connected to your openness and receptivity. Discover how being in your feminine power can support you in cultivating greater love, abundance, and health into your life. Learn how to use your sexual energy and turn on to fuel your creativity and work.
Intuitive development practices
Discover exactly what your intuitive gifts are and how to use them. Be in touch with what's in your highest alignment on a daily basis. Learn to clearly discern what to say no and yes to. Learn to energetically read situations, people, and circumstances. Develop your capacity to discern what situations and circumstances are most aligned and supportive to your overall wholeness. Learn to use your body and five senses to amplify your connection to your intuitive wisdom. Be completely confident and trusting in your ability to connect and listen to your inner wisdom.
Soul Actualization
Stop playing small, feel confident and empowered in your direction and offerings. Know exactly how your life's specific narrative and wounds have perfectly sculpted you for a very specific purpose and mission. Design your unique offering or job dream job. Finally create a clear action/business plan so you can finally create the wealth, abundance, and lifestyle you truly deserve.
"Sandra was able to attune to my needs and make me feel comfortable, at ease and really listened to and heard. I felt like her healing energy and focus was like a gentle flashlight, shining into my consciousness, mind, body & spirit, revealing the spaces that needed to be healed and the divine presence that was all around.
SHE GUIDED ME TO FIND WHOLENESS AND UNITY WITHIN THE BROKEN ASPECTS OF MYSELF.
I felt like for the first time, I was able to open up light into my heart with a voice that said, "your okay, everything is going to be okay, remember who you are." Thank you Sandra for the light that you are and all that you do!"
—Katherine,
Meditation Teacher & Life Coach
---
Program Overview:
Please Note: Each program is customized specifically to the needs of each client. This overview is a snapshot of some of the the things we may cover throughout the duration of our journey together.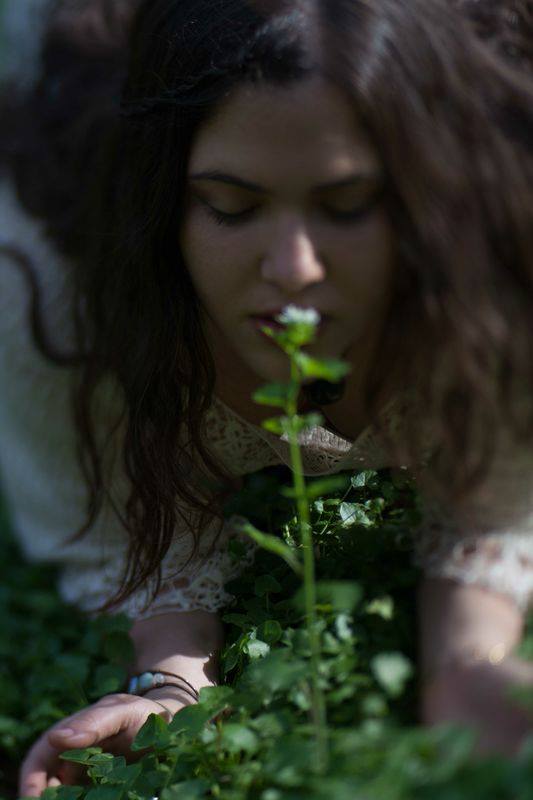 Week 1: Goals, intentions, envisioning
~ Laying the ground for your transformational journey
During Week 1, we set a powerful container and plant the seeds for your vision and transformation. We will revisit what you are most yearning to change and transform, and explore with great honesty what you are truly hungry for. We will also do a guided exploration around connecting to your larger dream and ideal vision for your life. We will also outline with great clarity specific goals you'd love to actualize by the end of our time together.
* Illuminate your deeper heart's longing and what you most value, and get crystal clear about your intentions and what your goals are.
---
Week 2: Excavating your Origin/ Soul Story
Receive a deep, intuitive scan of your energetic, emotional, and soul bodies. 
Receive a clear mapping of where you might be blocked, out-of-balance, or misaligned on an energetic, emotional, and/or soul level.
Be supported in beginning to  pinpoint and illuminate your deep-rooted beliefs, habits, and patterns.
Develop greater clarity, self-compassion, and understanding around the origin of your deep rooted beliefs, habits, and patterns.
---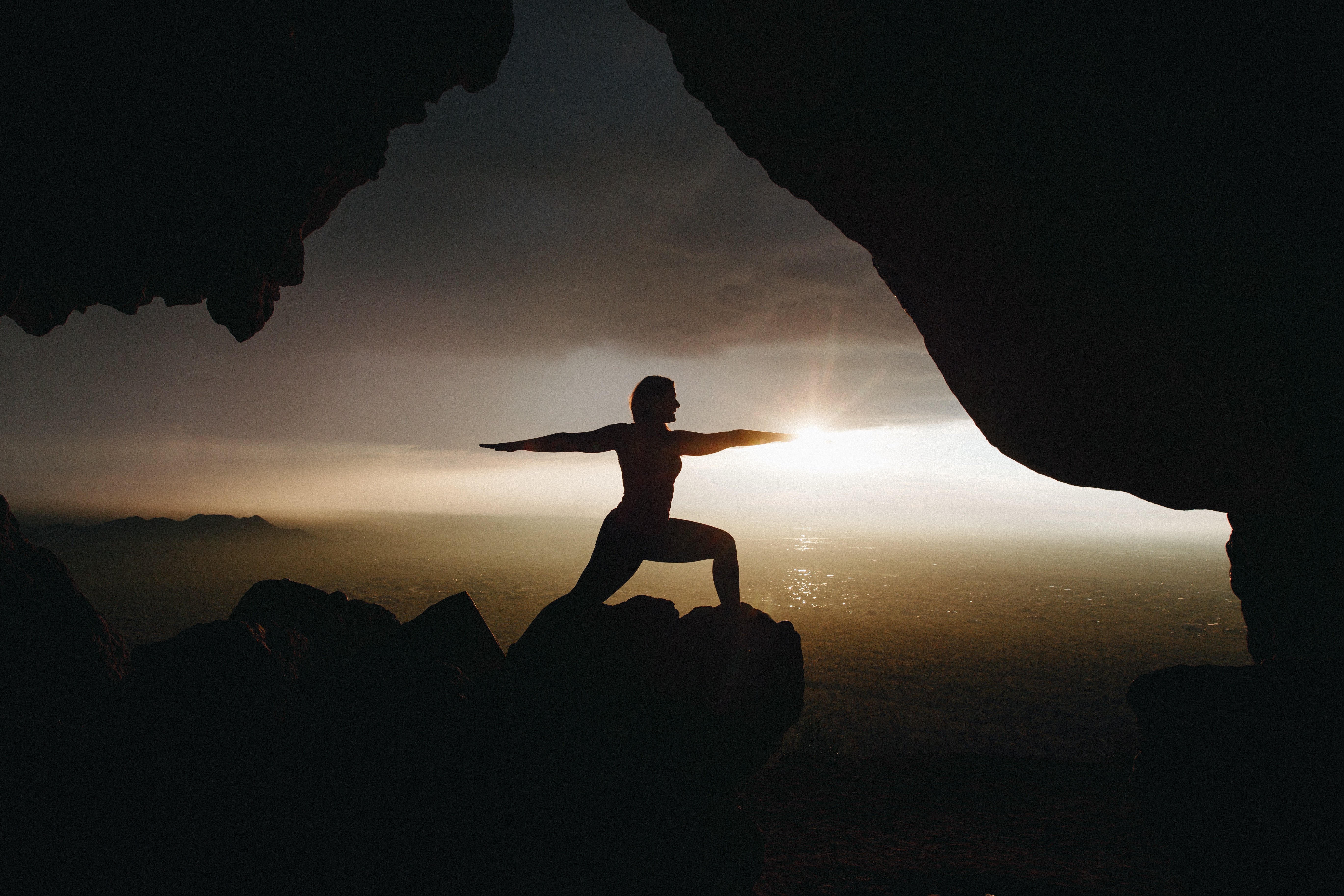 Week 3: Somatic Awareness- Activating the Bodies Intrinsic Wisdom + Ground
Cultivate a deeper connection with your body.
Learn to decode and listen to your body's unique language and wisdom.
Discover the way your unique nervous system works and how you can support your nervous system in coming back into balance. 
 Learn techniques for staying grounded and connected to your sense of center.
Learn powerful self-care practices and strategies that help you redefine your relationship with overwhelm, stress, chronic illness and pain. 
Create a self-care "tool-box" filled with practices that support you in staying nourished and connected with your sense of center. 
Create a daily practice that supports your overall stress management.
Increase your ability to handle overwhelming and stressful situations.
Learn to really listen and trust the wisdom of your body, and feel completely confident in your capacity to care for yourself.
---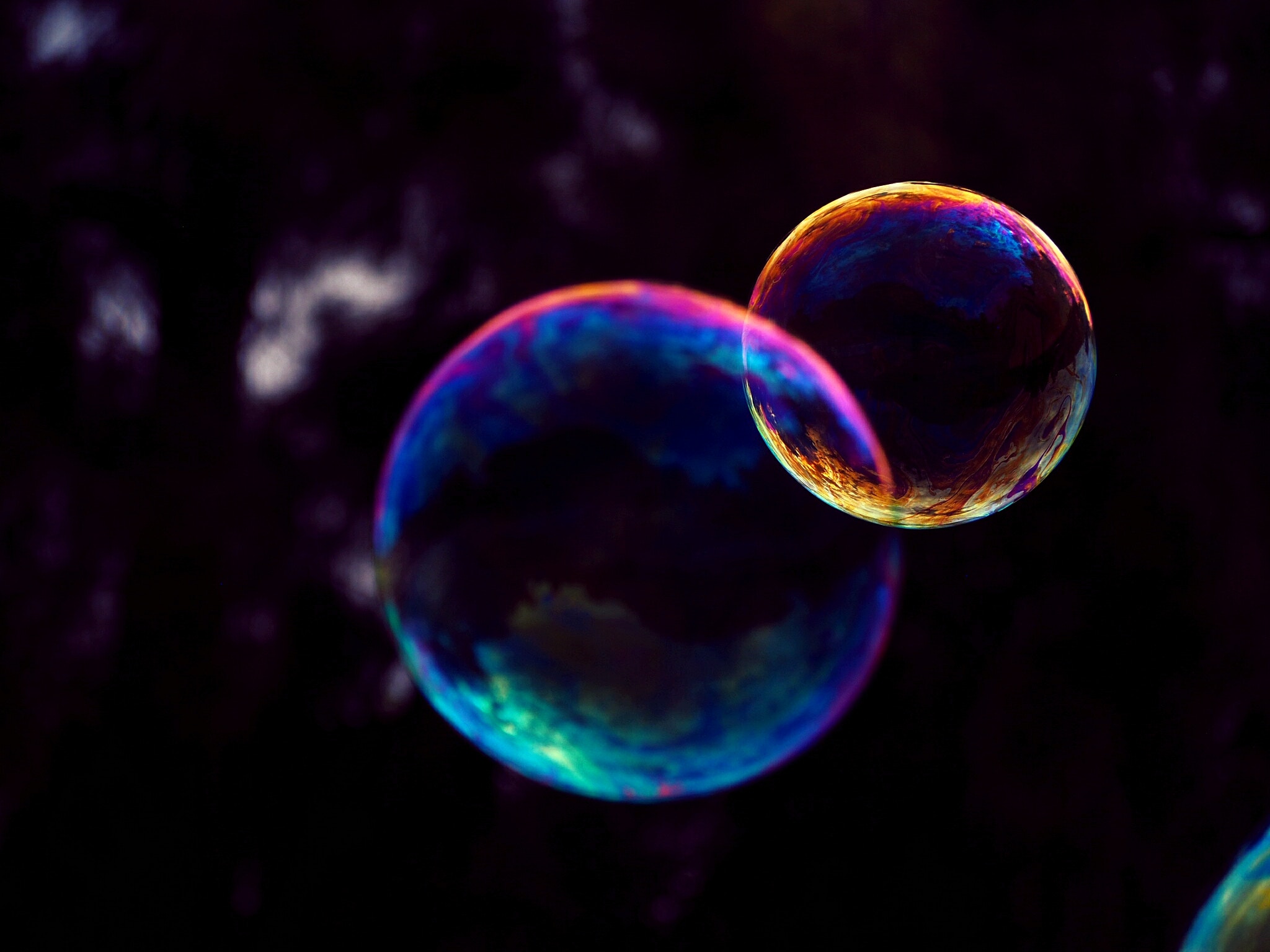 Week 4: Energetic Boundaries
Take stock of where you are leaking or losing energy as a result of unclear boundaries.
Acknowledge where you haven't been fully standing in your truth.
 Develop your capacity to discern when you've taken on energy that isn't yours.
Learn powerful energetic clearing practices and how to scan and clear your energetic field, aura, and chakras so that you don't absorb energy that isn't in your highest service. 
Finally put an end to cycles of burn-out and overwhelm, and abandoning your own needs and inner truth out of guilt, shame or unworthiness.
---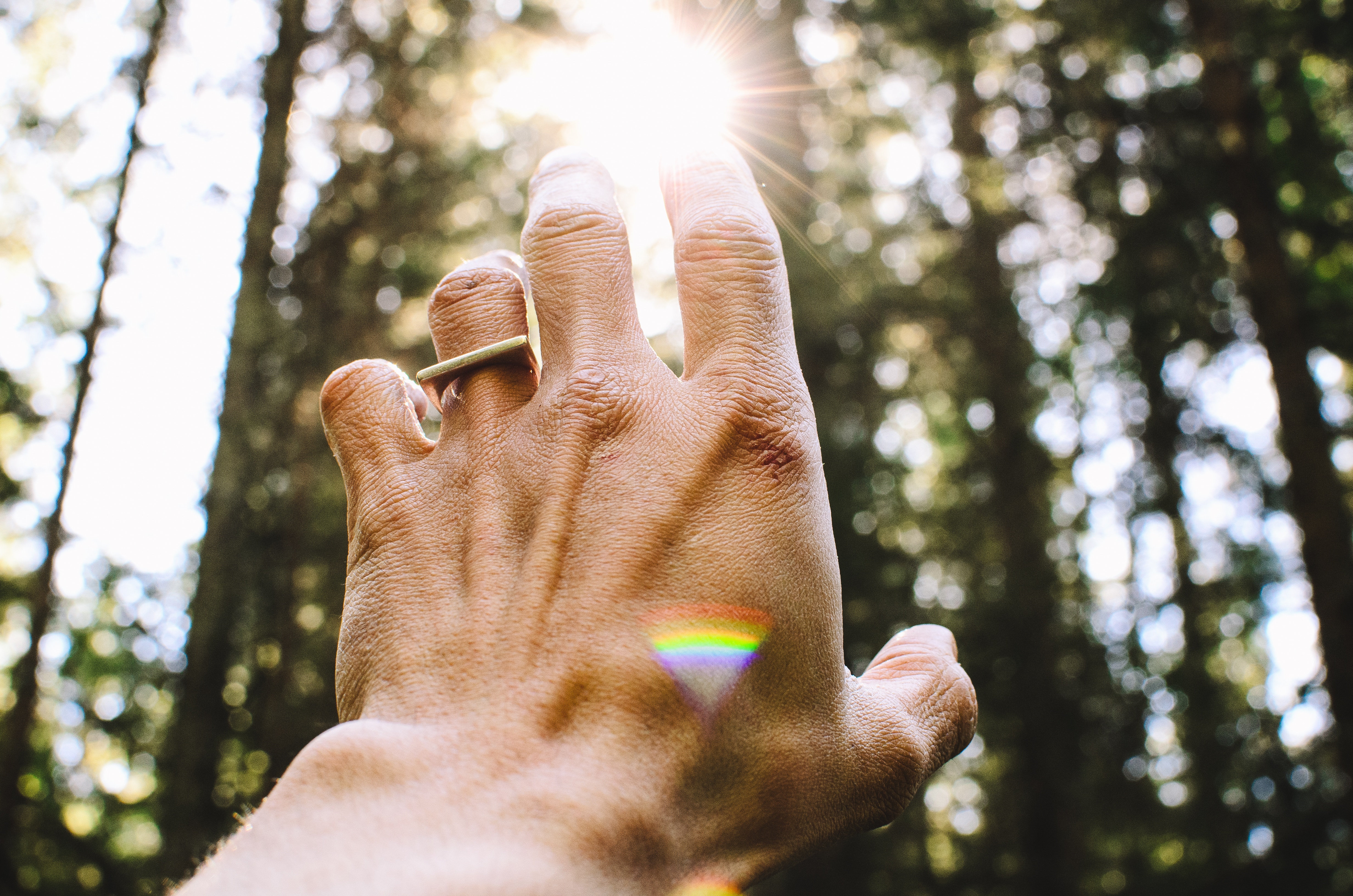 Week 5: Fortifying Your Energetic Field + Anchoring into your Divine Source Connection
Re-pattern and unhook from outdated energetic constructs, karmic contracts, and attachments.
 Cultivate practices for daily energetic maintenance that support you in maintaining a clear energetic field and staying in connection and alignment with your highest self.
---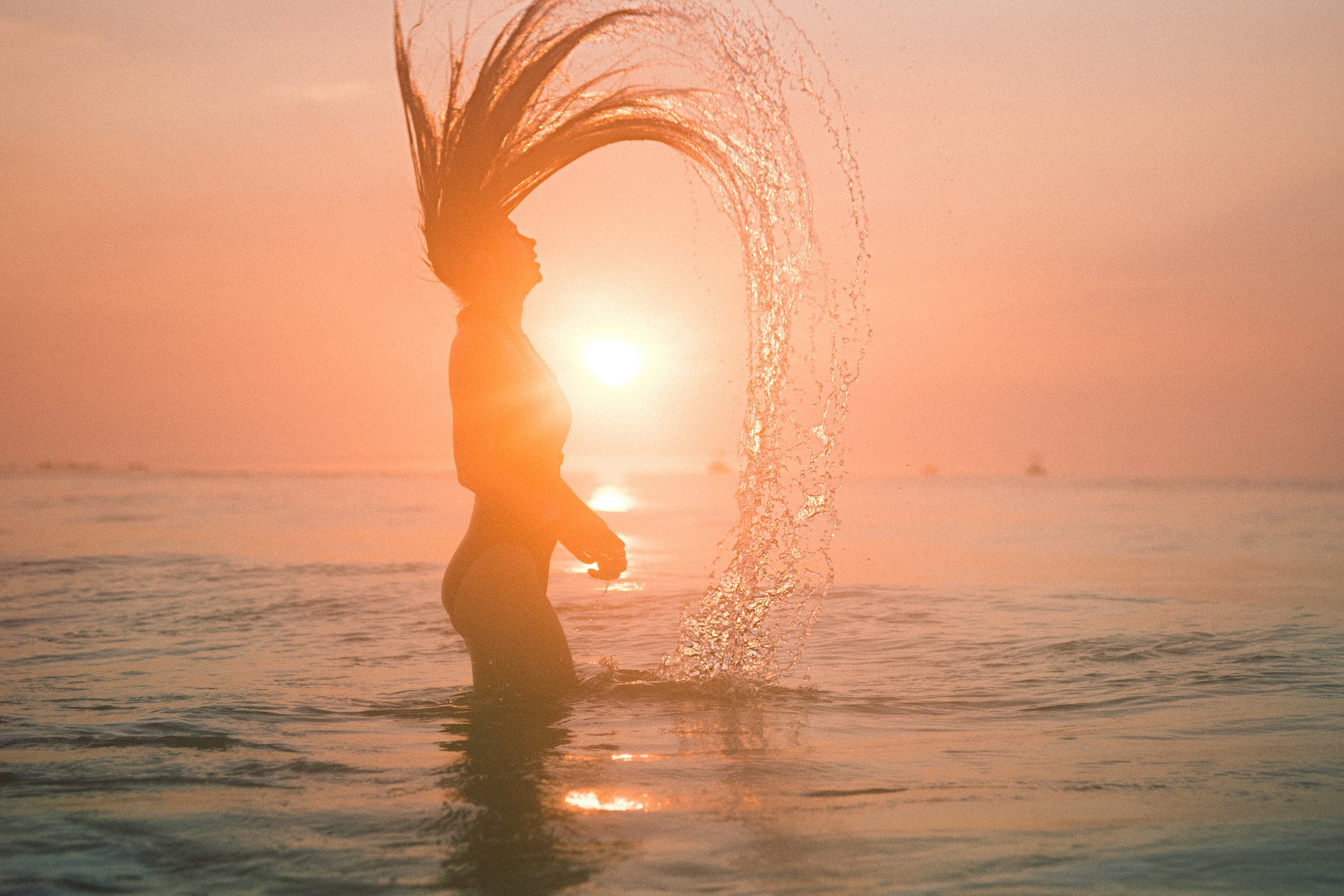 Week 6: Igniting the Sacred Feminine: Accessing the Core of Your Feminine Power
Illuminate and explore any beliefs around your sexuality, and your relationship with nourishment and receiving pleasure.
Explore and transform your relationship with loneliness, fear of abandonment, or fear of intimacy.
Cultivate awareness around your inner sacred feminine and masculine.
Discover how having a synergy and communication between the sacred feminine and masculine can deeply serve you and enrich your relationships, creativity, and career.
Learn profound feminine nourishment practices that support you in expanding your threshold for pleasure.
Cultivate deeper self-love, self-worth, and confidence.
Learn to embrace your body as the sacred creation and temple that it is.
Connect with your intrinsic radiance, sensuality, and sexual wholeness.
Expand your capacity to have deeper, more fulfilling, sexual connections and intimate relationships.
---
Week 7: Activating your Intuitive Brilliance
Discover and clarify your intuitive gifts.
Develop your capacity to listen to your body cues and gut feelings.
Learn to utilize your five senses and extra sensory perception to download information about the environment or any situation that arises. 
Utilize your body as a vehicle to access larger awareness. 
Connect to your ability to sense subtle energy, higher consciousness, and intuitive insight, from an embodied place.
Connect with and develop your intuitive inner compass and become your own "North Star."
Access, trust, and harness your intuitive wisdom.
---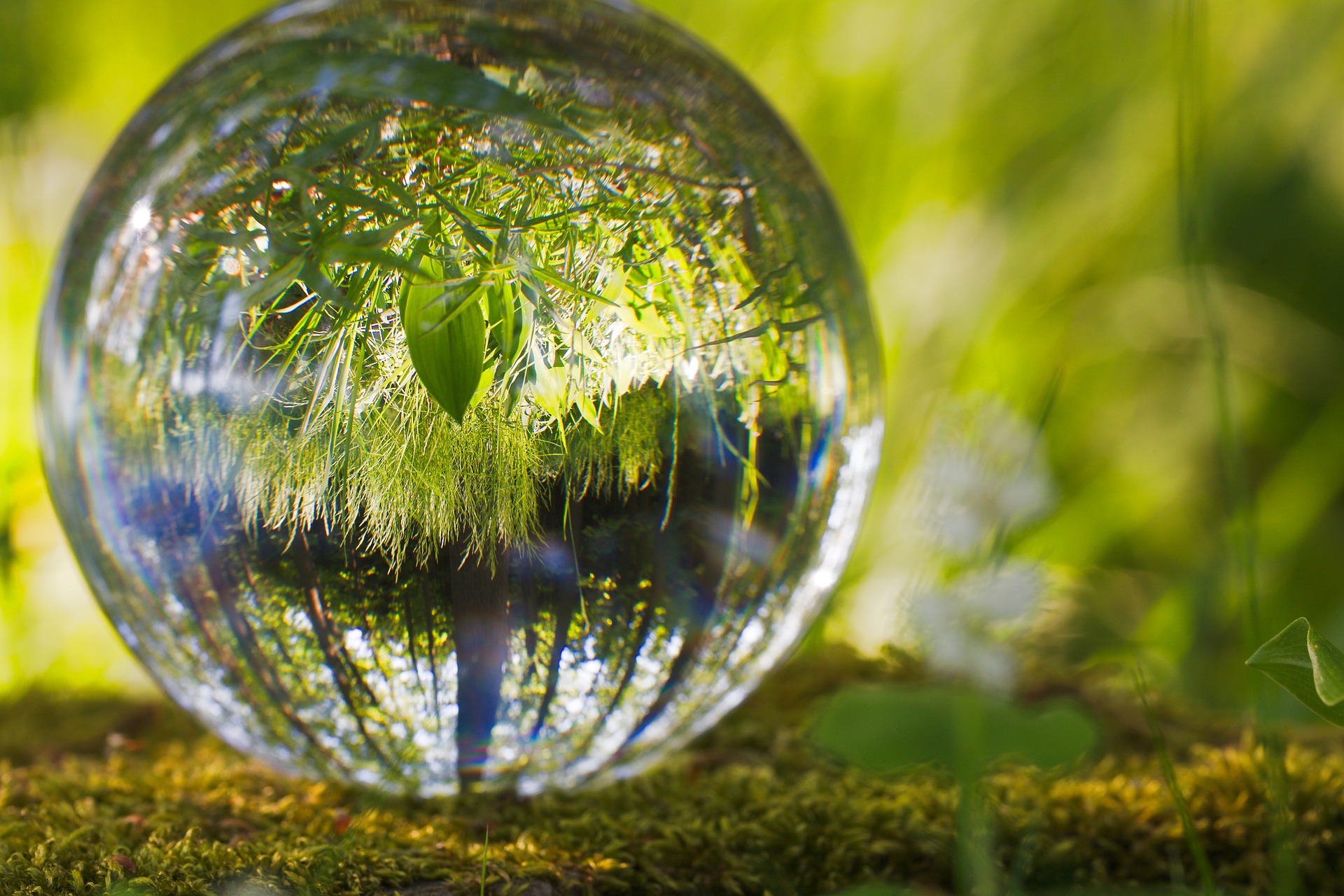 Week 8: Nurturing Your Sacred Money Relationship
Illuminate your deep-rooted beliefs around scarcity, abundance, worth/worthiness, success and failure.
Connect with your greater intention and vision for the abundance and success you are most desiring to receive and create.
Do deeper level clearing work around the limiting beliefs and programming preventing you from aligning with the true abundance and freedom you are yearning for.
---
Week 9: Uncovering/Unveiling Your Soul's Purpose
Receive a focused career and business coaching assessment.
Do a deep, guided, envisioning and exploration around what's yearning to be birthed and expressed through you. 
Illuminate, clarify, and intimately get to know your highest values and passions.
Reveal the wisdom in your wounds and personal journey.
Discover the gems of wisdom that your unique journey has to offer the world.
Unearth your core desires and dreams beyond your conditioning. 
---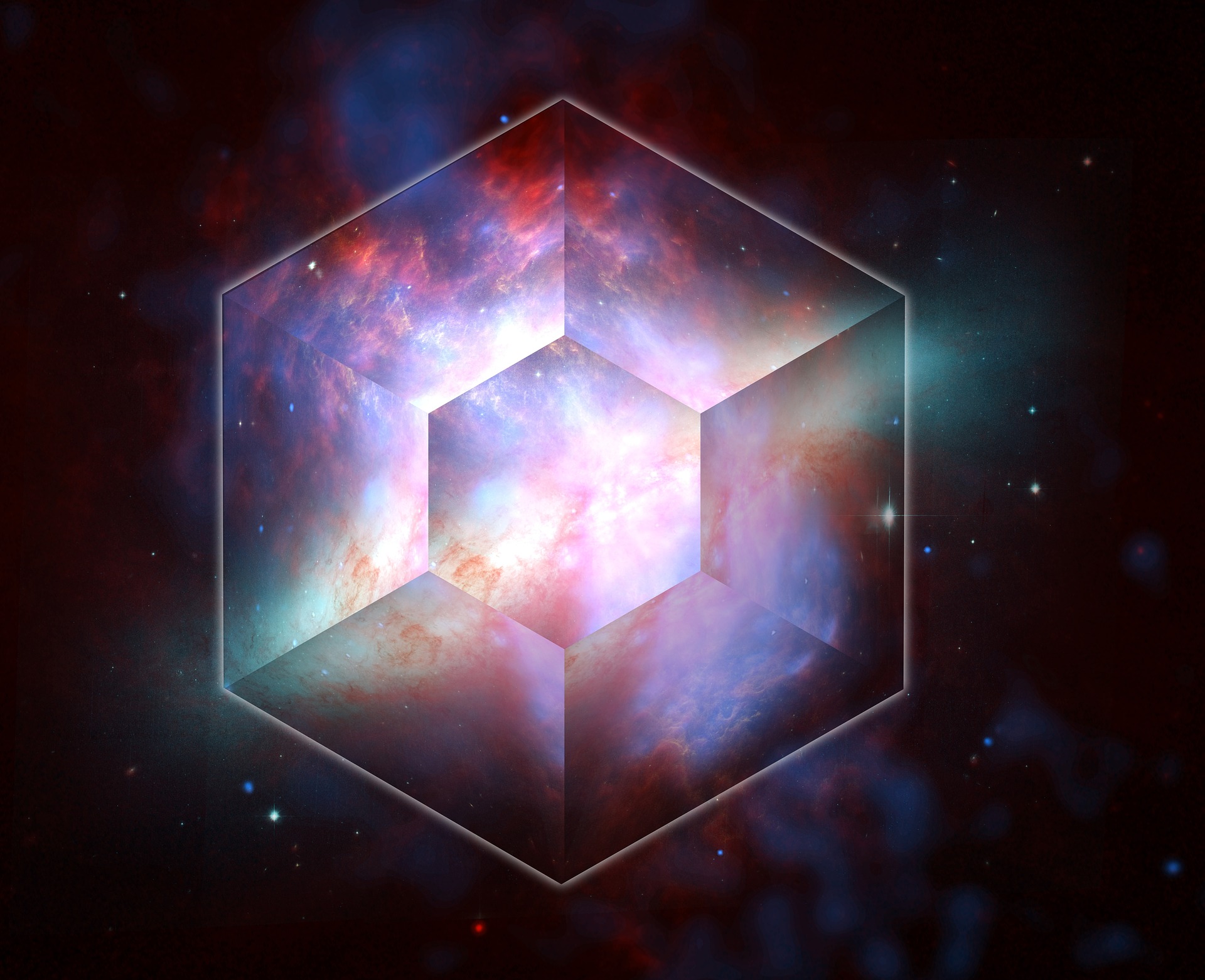 Week 10: Crafting Your Soul's Masterpiece
Explore the narrative of your Soul's specific mission + life's purpose.
Do a deep envisioning around your unique offering or dream career.
Unearth your unique direction or offering.
 Identify your ideal client, business, or job.
Initiate the creative and design process around your unique offering or dream career.
---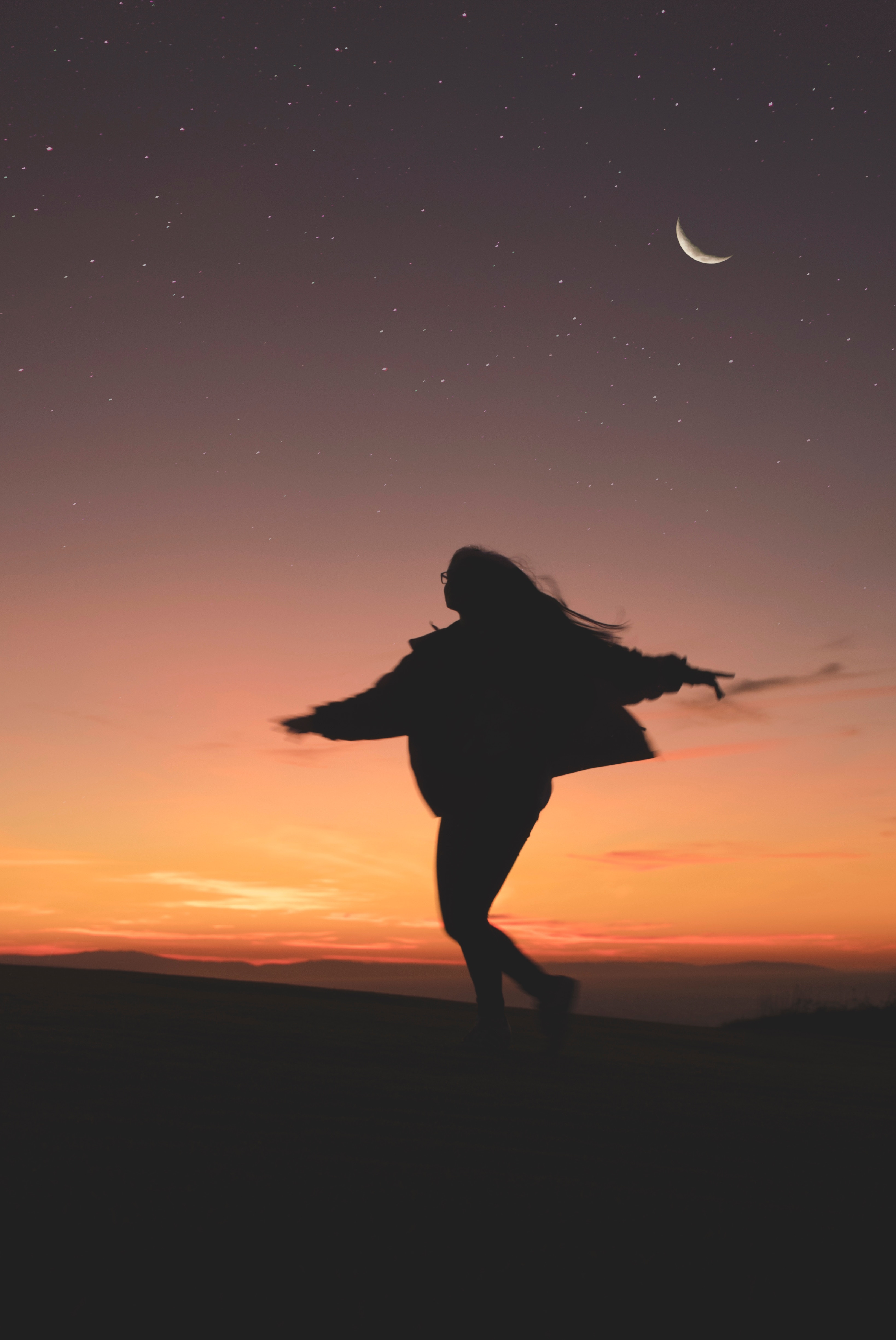 Week 11: Leaning Into Your Edge, Leaping, & Taking Bold Action
Receive clear mentorship and direction to:
Connect to your big picture dream and vision, and your specific goal(s).
Create a clear and realistic timeline.
Select and work on a focused project or assignment that is in alignment with your larger vision and goal(s). 
Outline the specific steps and projects needed to support the actualization of your goal(s).
Break down your projects into clear instructions and actions steps to support you in the follow-through necessary to meeting your goal(s). 
Choose the perfect medium and "date" to unveil your work or the next evolution of your career to the world.
Present your completed offering to the world or walk through the threshold into the next phase of your dream career and life's larger purpose.
---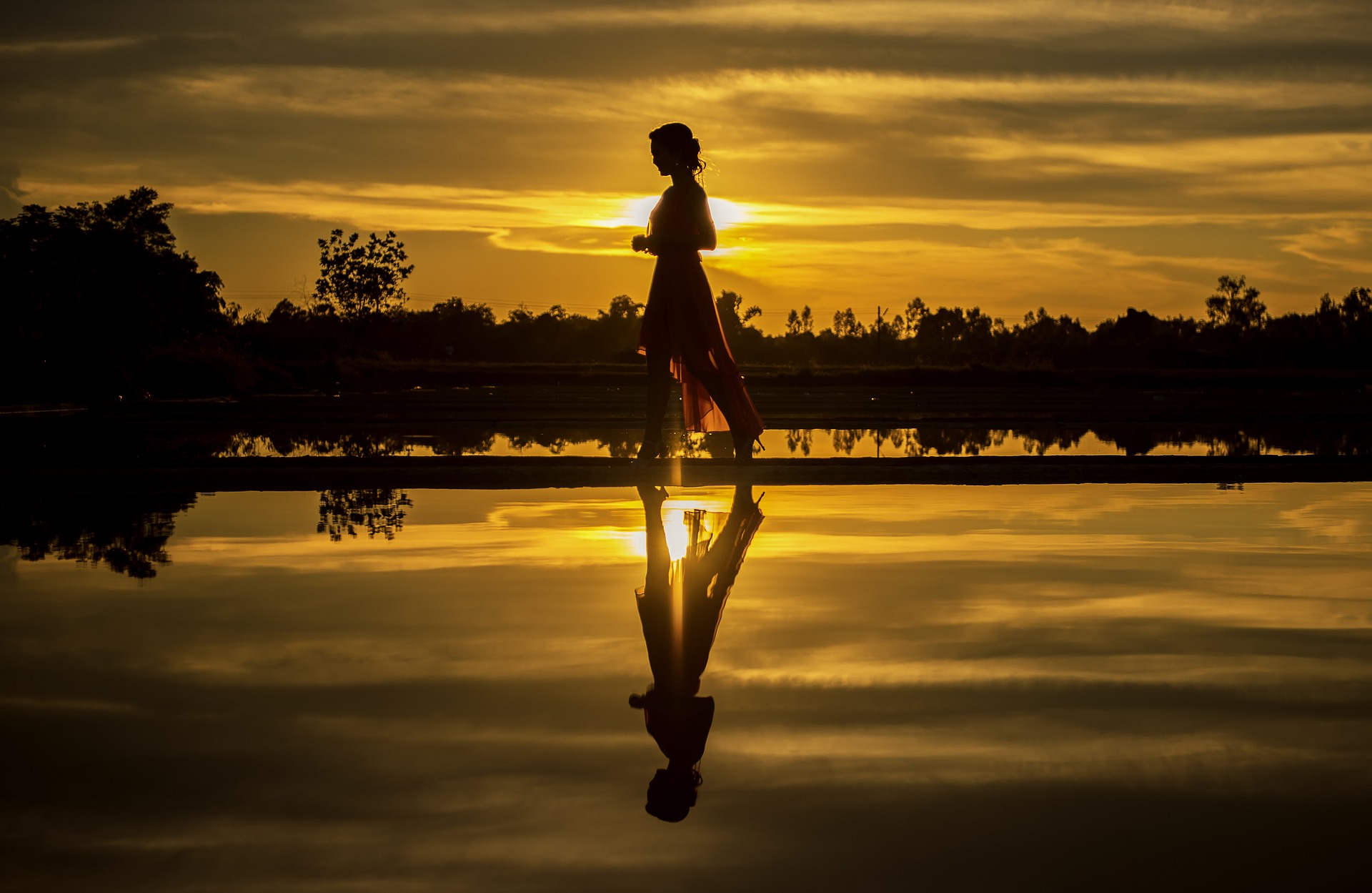 Week 12: Initiation and Closure: The Importance of Celebration and Integration
• Participate in a Rites of Passage Ceremony.
• Be supported in fully acknowledging and honoring of every aspect of the journey.
• Receive appreciations and be celebrated for all that you've accomplished!
• Re-affirm your intentions, goals, and action steps for the next 6-months.
"I met Sandie by happenstance. I wasn't looking for a coach, but I was searching for answers and trying to recover from a debilitating nose dive where my health, relationships and purpose in life all came to a crashing halt. I went from being a highly functioning, successful woman of the world with a loving husband, a plethora of friends and abundance to a very lonely, depressed individual incapable of orienting myself. I was doing everything possible to find my ground when I met Sandie. Upon meeting her I instantly knew I would benefit from her experience.
Her incredible gifts, intuition and insight have helped me uncover a new path of Soul Discovery. Sandie has assisted me in accessing an aspect of Self that I did not even know existed. She doesn't tell you where the light switch is located but instead through her patience, kindness, gentleness, knowing, and strength of spirit will help you find it for yourself."

— Jacqueline Purmort, Sales and Marketing Consultant
"When I first met Sandie, I immediately felt her strong & precise psychic energy. At the time, I was going through major life changes & recovering from a lot of pain. I needed to be heard, understood & most of all, I needed accurate psychic knowledge. Sandie helped me to become more confident about what I could see for my personal shifts in consciousness. She helped me to see that I was the light within the trying situations that I was faced with. Sandie's ability to empower those who reach put to her with her intuitive gifts is phenomenal & natural. I'm thankful for her & 'Im thankful for our journey together."
- Alma Myrte, Psychic Medium