---
Intuitive Soul Alignment Program
---
Welcome, Brave Soul.
You have arrived here today because a deeper part of you recognizes that you haven't been living in complete alignment with your highest truth and who you truly are.
You've had an incredible map within you all along. It is the compass to your deepest and most freely expressed self.
It is an incredible blueprint that can effortlessly guide you to the decisions and choices that are aligned with your highest expression when you have the courage to listen to it.
Feeling stuck, afraid, overwhelmed, confused about your direction and what next steps to take, are your soul's way of illuminating where you are living out of alignment with your true self and not honoring the intrinsic brilliance of your soul's deeper knowing.
Are you ready to break free from the old paradigms and conditions of your life that are keeping you small, and make the leap towards what you truly desire and the life that you are deeply worthy and deserving of?
The Intuitive Soul Alignment Program was designed with the specific intention to empower you to:
Illuminate the structures and circumstances in your life that aren't aligned with who you truly are.
Clear and alchemize any energies, beliefs, programs, and habits that aren't serving your highest expression.
Reconnect you with your sacred blueprint and inner compass.
 Foster deep confidence and an unshakable trust in your ability to align with the decisions and choices that honor your deepest self and the life of love, joy, passion, abundance, and freedom you deserve.
Working with Sandra was one of the best things that I did with my time last year. It was Sandra's ability to help me tune into my own natural tendencies toward self-nurturing, creativity, and ambitiousness that helped me to get out of my own way and feel more aligned with my sense of self. Since working with Sandra, I have completed several significant professional projects and feel renewed passion and connection in my marriage and relationships. I cannot recommend working with Sandra highly enough, she is a phenomenal and genuine woman.
— Sarah, PhD Candidate in Clinical Psychology
---
---
Ready to break through to a new level of clarity and alignment? Apply here for an Intuitive Breakthrough Session.
Do you feel out-of- sync or disconnected from your clarity, confidence, vitality, passion, or sense of purpose in the world?
---
---
As an Intuitive Mentor, Soul Guide, and Channel, my zone of genius lies in my capacity to read and attune to your energetic, emotional, and soul blueprint to detect where you are energetically, emotionally, and psychically blocked, and harboring energy that isn't serving you.
I can also intuitively pinpoint where you are leaking vitality and life force, carrying energetic hooks and attachments, and experiencing misalignment and disconnection with your higher self and truth.
This work is for individuals who:
Feel stuck, drained, and out-of-sync with their true essence.
Feel bogged down and ready to alchemize energies, emotions, beliefs, karmic relationships, and thought-forms that no longer feel aligned with who they truly are.
Have a longing to feel in connection and flow with their inner compass and intuition and trust themselves more.
Want to learn effective skills, tools, and resources to care for themselves and create a strong foundation for their own inner alignment.
Desire clarity in their direction, life's purpose, and souls true mission.
 Are ready to feel more vital, radiant, passionate, abundant, and free.
---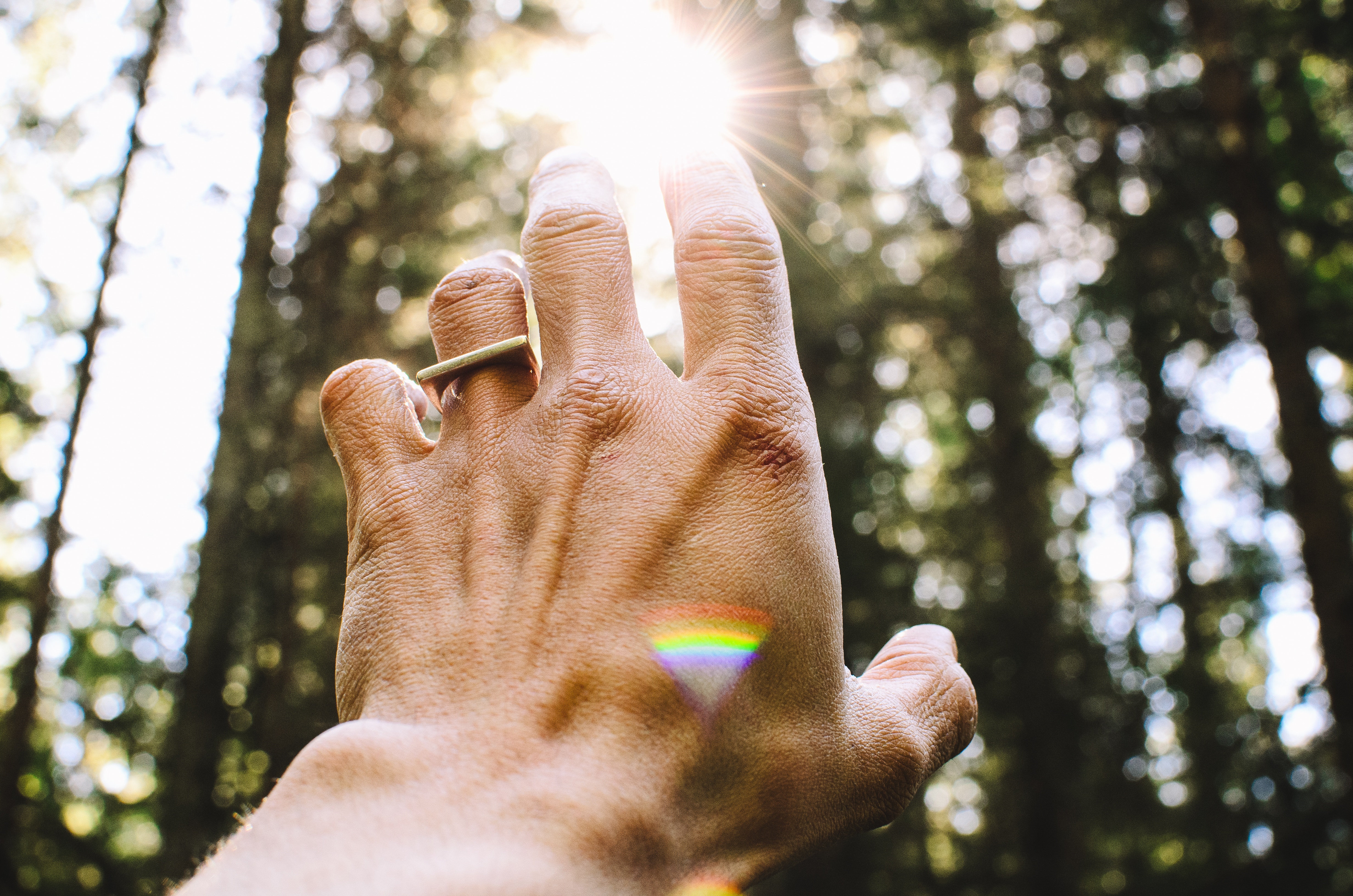 ---
---
"Sandie helped me rediscover my own capacity for healing and taught me to use the tools that I have been given to cultivate my awakening. Reminding me that this life is my experience and I have the power to create and shape it as I see fit. She helped me overcome judgements and conditions placed on me by society and self, creating the space for my true essence to blossom. She helped facilitate my transition into a more authentic version of self; Lighter, freer, passionate, powerful, whole. I now have a new house, new job, and a rejuvenated perspective, all which is incredibly nourishing. Thanks to her, I am confident in myself, my path and my purpose."
– K.L., Integrative Healer & Mother of 2
---
---
---
As a part of the Intuitive Soul Alignment Program, you will receive:
A deep energetic scan of your energetic field, aura, and chakras to create a clear map and blueprint of where you are feeling misaligned and out-of-sync.
An Intuitive assessment to detect where you are energetically blocked and carrying energy, emotions, and beliefs that aren't serving you; and where you are experiencing disconnection from your inner-truth and soul's higher wisdom.
Comprehensive energetic healing, to clear and transform any energy that isn't serving you, including energetic cords and karmic attachments, programming, beliefs, emotional constructs, and thought-forms that are preventing you from aligning with your highest self and potential.
(3) 75-Minute Intuitive Soul Alignment Sessions.
(2) Guided Audio Meditations to keep your energetic field clean and clear and support you in connecting with your inner voice, truth, and higher wisdom.
(2) Customized Inner Worksheets with practices and assignments to help you stay on track and integrate any material that arises during our sessions.

On-going Email Support: Receive interim support when we aren't in session throughout the duration of the program. Connect with me if you need a bit more guidance or insight in a certain area. If you are working on something that you would like feedback on, send it to me and I will respond within 24 hours.
"I met Sandie by happenstance. I wasn't looking for a coach, but I was searching for answers and trying to recover from a debilitating nose dive where my health, relationships and purpose in life all came to a crashing halt. I went from being a highly functioning, successful woman of the world with a loving husband, a plethora of friends and abundance to a very lonely, depressed individual incapable of orienting myself. I was doing everything possible to find my ground when I met Sandie. Upon meeting her I instantly knew I would benefit from her experience. Her incredible gifts, intuition and insight have helped me uncover a new path of Soul Discovery. Sandie has assisted me in accessing an aspect of Self that I did not even know existed. She doesn't tell you where the light switch is located but instead through her patience, kindness, gentleness, knowing, and strength of spirit will help you find it for yourself."

— Jacqueline Purmort, Sales and Marketing Consultant