The Art of Embodied Listening
FREE LIVE WEBINAR on Thursday, February 8th, 2018 at 1pm EST
In our modern era just existing and maintaining a semblance of balance in our daily lives can feel downright exhausting. Between the chaos of our world climate and the massive amounts of information and technology we are constantly exposed to, it's no wonder we've lost touch with our true sense of self. How can we begin to tune into the voice of our inner wisdom and find our sense of home when the baseline of our existence is overwhelming? How can best care for ourselves so we can support our highest expression? How can we connect with and anchor into the alignment needed to catalyze our greatest dreams and visions for our lives?

Are you a creative visionary, spiritual explorer, artist, healer, or highly sensitive individual who knows they are meant for much more, but have lost touch with their authentic truth and expression?
Do you feel out-of- sync or disconnected from your clarity, confidence, vitality, passion, or sense of purpose in the world?
In this free masterclass, we will explore "The Art of Embodied Listening" and how it can support us in learning to amplify our connection to our inner voice. Once we have re-stablished connection and communication with our inner-sanctuary, we can navigate the wilderness of our lives with grace and complete trust in our capacity to meet what arises and create the life we are meant to live.
In this Free Masterclass we will explore:
What often gets in the way of us leaning into the vast intelligence of our bodies wisdom and the "inner-compass."
 Why we often resist our intuition or inner-truth.
Where we most commonly leak energy and vitality.
 What inhibits us from showing up and expressing ourselves authentically and accessing the freedom we deeply desire.
How we can utilize mindfulness and embodied awareness to begin aligning with the choices that serve our greatest expression.
The key to tapping into flow state, becoming magnetic, and manifesting your dream life.
There's a quality of being in such a deep state of surrender that allows and invites the most miraculous healing to happen. When we can allow ourselves to surrender fully to what is authentic for us and what is true within the deepest wells of our being, we have the opportunity to interrupt the trance of our lives and powerfully align with the highest version of ourselves. 

I'd like to welcome you on an extraordinary journey home to your true self. I can't wait to dive-in with you. 


In Light and Gratitude,
Sandra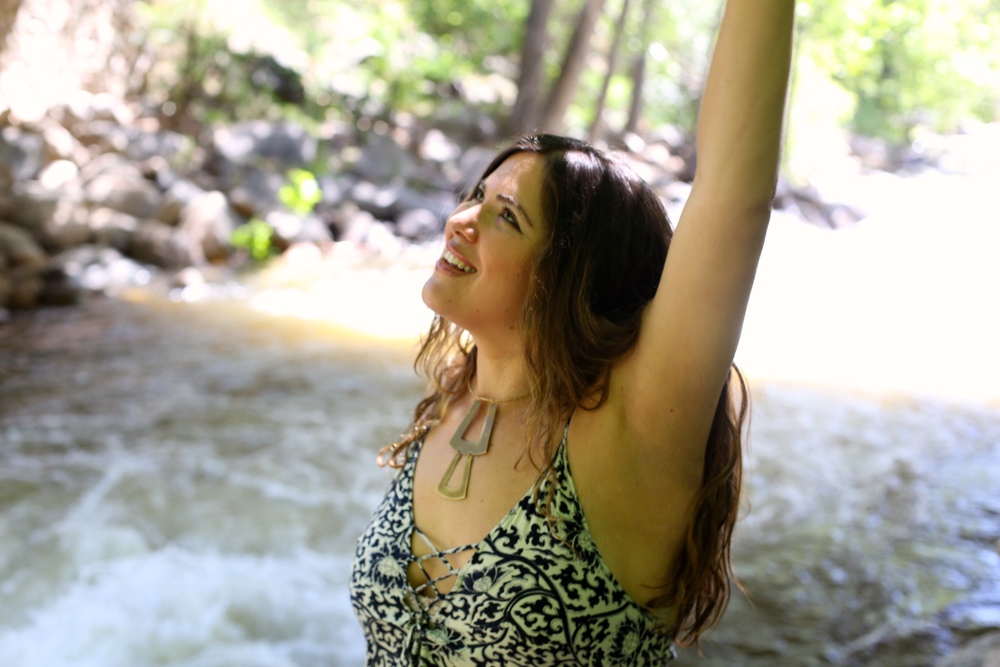 Sign Me Up!
Sign up below to register for this amazing free training
on Thursday, February 8th at 1pm EST!
Sandra Bershad, MA is a Transformational Coach and Intuitive Lifestyle Mentor for individuals hungry to awaken their gifts and purpose. Devoted to revitalizing the wisdom of every person's true essence, Sandra empowers her clients to excavate what no longer serves them and transform their fear and overwhelm to actualize the highest vision for their lives. Recognized for her intuitive gifts, she has appeared on Anderson Cooper, Psychic Children: Their Sixth Sense, Good Morning America, and The Doctors.