Women's Empowerment Coaching 
---
As a Women's Empowerment Coach, I help brilliant women become aware of beliefs and habits that are perpetuating overwhelm, stress, and burn-out in their daily lives. I support them in cultivating resources to transform the overwhelm in their system, so they can confidently care for themselves, and productively move towards doing what they love most.
The women that I work with learn to release old stories of shame, criticism, and fear. They also develop the courage to intimately understand, accept, and transform the fears and beliefs that are preventing them from having the life they always wished was possible. They learn to live at the edge of their comfort zone, take bigger risks, and align with the decisions and choices that unlock greater self-love, trust, confidence, abundance, and freedom.
---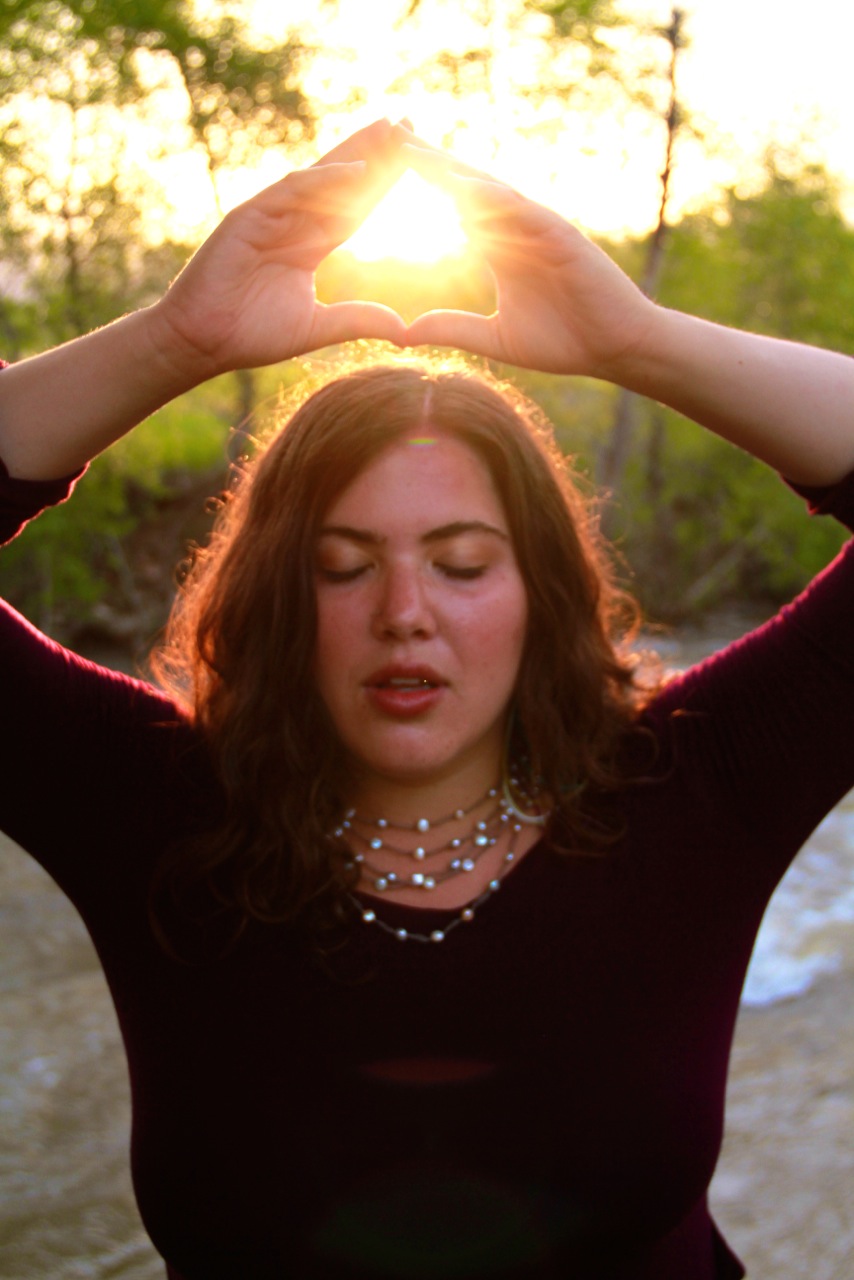 Awakening the Woman is for you if you are ready to:
Cultivate greater self-love and acceptance.

Deeply trust yourself.

Create fiercely compassionate boundaries that honor your deepest truth.

Learn to honor and celebrate the intrinsic wisdom of your body.

Let go of or transform relationships that are no longer serving your growth and wholeness.

Harness your intuition and creative genius.

Radically care for yourself so you can engage life from a greater space of self-connection and empowerment.

Live from a greater space of pleasure and nourishment.

Work with your fear and develop a healthy relationship with your inner critic.

Get to know what's holding you back from playing big and taking the leaps that will support you in realizing your dreams.

Pursue deeply fulfilling and meaningful work.

Access greater abundance and freedom by committing to doing what you most love.

Clarify your values and life goals.

Be supported in developing a crystal clear plan to actualize the highest vision for your life and create the lifestyle you've always wished was possible.
---
As women, we are incredibly sensitive, emotionally intelligent, and experts at navigating the emotional landscape and ocean of the unconscious. As highly sensitive, intuitive, and deeply feeling beings, we may become masters at not only holding our own pain and wounding, but the pain of our families, friends, and partners. We may feel like it is our responsibility to shoulder the trials of life alone. We may even believe that we aren't mean to have the support, nourishment or love we deeply desire.
As women, it is our birth-rite to feel safe to express our passion, power, strength, ferocity, darkness, wildness, sensitivity, and sensuality. We have lived in a society that has perpetuated the belief that it is our duty to sacrifice our needs and dreams for others. Women are at the forefront of a new era. Today's women are not only wives, mothers, and caregivers, but leaders at the cutting edge of business, technology, politics, medicine, psychology, and scientific development.  There is no time to play small and hide anymore.
---
---
---
This is an invitation to all women,
priestesses, medicine women, magic makers, entrepreneurial creatress's, witches, wise women, mothers, maidens, crones, goddesses, and warrior queens, who are ready to claim their full power and step into the wisdom and majesty of who they truly are.
---
If you want to learn more about the Awakening the Woman Coaching Journey, I would be honored to answer any questions you might have.
With warmth and deep gratitude,
Sandie Bershad
---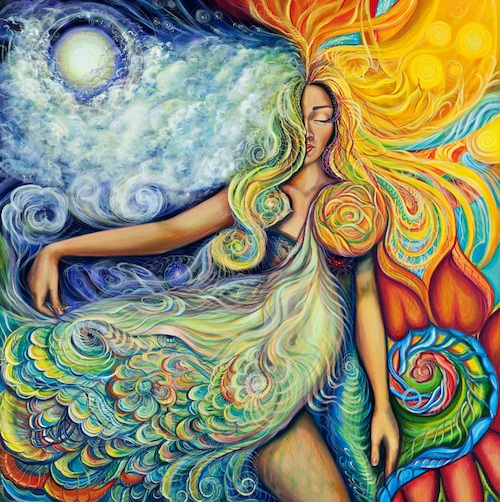 Awakening the Woman Coaching Program
---
The Awakening the Woman Coaching Program is for women who are ready to dive into a deeply transformative process and radically change the texture, shape, and color of their lives in a specific way. Awakening the Woman coaching features three separate and distinct levels that follows the arc of feminine development.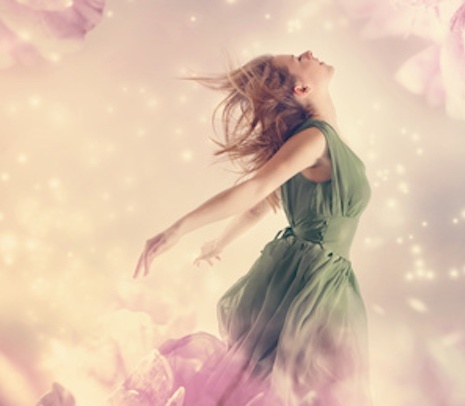 Invoking the Warrior Goddess
Invoking the Warrior Goddess will support you in becoming rooted in the knowledge of your body. Our journey towards greater wakefulness and empowerment starts with our capacity to cultivate our somatic awareness and presence. When we learn tools for developing our capacity to stay grounded and connected to ourselves, we move through life with more grace, discernment and trust. Once we develop a working relationship with the body we can begin to access deeper rooted emotions and beliefs that are preventing us from making healthier and more empowered choices. We then create accessibility to the intrinsic intelligence that our bodies already have and the wisdom to know exactly how to best care for and nourish ourselves.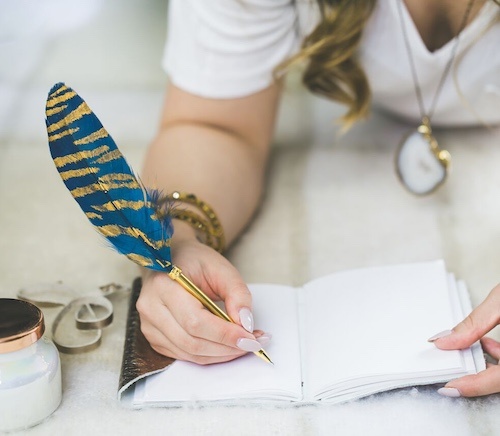 Igniting the Priestess
Igniting the Priestess builds on the understanding of somatic awareness as a gateway to empowerment and radical aliveness. Once the priestess has learned to inhabit her body and care for herself, she then has the capacity to open to higher levels of intuition and wisdom. The process of stewarding the development of the inner priestess begins when she cultivates her ability to listen and trust where she is being guided. She begins to nurture her skill to use the heart as a compass. Her heart compass can lead her towards the situations and circumstances that are in her highest alignment.
The inner priestess becomes a guiding star when we become disconnected from ourselves and deeper truth. We learn to access the well of presence and unconditional love that we are beyond fear and illusion.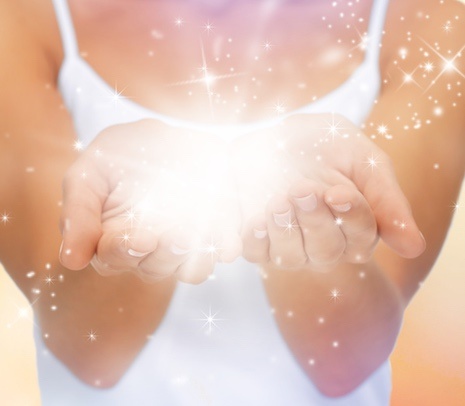 Crowning the Queen
A Queen is a potent expression of one who stands in her complete sovereignty. She is a leader in every sense of the word. She weathers the trials of life with grace, beauty, and ferocity. She is not afraid to fully inhabit herself and express her radiance, passion, love, and wildness. She has a deep inner knowing of what is most supportive and nourishing to the fulfillment of her being. She is not afraid to say no and set clear boundaries. A queen resides in a space of overflowing fullness and masterfully eradicates all that is not in service to her vision with compassion and skill.
A queen has learned to dance and make friends with her shadow and darker nature. She honors her wounds, scars, and challenges, as rites of passage and initiation into the greatest expression of her soul's truth. She utilizes the combined power of her embodiment and inner wisdom to actively shape and hone the masterpiece that is her life as she lives her dreams.
When we Crown the Queen, the queen has learned to become a bridge between the physical world, the seen and unseen, and the worlds of magic and spirit. A queen is integrated, empowered, whole, and continuously welcoming the evolution and growth of her spirit, while actualizing the creative force of her life's purpose.
---
"Sandie helped me rediscover my own capacity for healing and taught me to use the tools that I have been given to cultivate my awakening.
Reminding me that this life is my experience and I have the power to create and shape it as I see fit. She helped me overcome judgements and conditions placed on me by society and self, creating the space for my true essence to blossom. She helped facilitate my transition into a more authentic version of self; Lighter, freer, passionate, powerful, whole. I now have a new house, new job, and a rejuvenated perspective all which is incredibly nourishing. Thanks to her, I am confident in myself, my path and my purpose."
---